Who We Are
A Veteran-owned and operated company founded in 2014 that develops medical evidence to support your pursuit of the VA disability benefits you medically, legally, and ethically qualify for.
While operating as Vet Comp and Pen and VA Claim Pros, we developed deep experience in understanding, documenting, and developing medical evidence to help connect your disabilities to your VA rating.
We've helped tens of thousands of Veterans just like you to get the most accurate disability rating their conditions warrant.
Client Success Story
(Results may vary based on individual circumstances)
Why Veterans Choose to Work with Us
You've probably tried to secure your disability benefits on your own – often resulting in frustration and confusion.
We've helped tens of thousands of Veterans just like you.
Don't miss out on a potential lifetime of benefits!
Derrick Martin
March 22, 2023.
Byron Carter
March 22, 2023.
Excellent customer service and expert advice they helped me navigate the VA claims system I recommend Trajector Medical!
Skip Duplechain
March 22, 2023.
Trajector Medical is a very professional organization that helps veterans obtain the help they need in disability claims. They are very attentive and supportive to veterans. My experience with them has been very enlightening and positive. I recommend other veterans contact them if they need help with their disability claims.
Barbara Hawkins
March 22, 2023.
This company has made filing claims so easy that's its unreal. I had tried with no sufficient results, then I was informed by another veteran to try them. I don't regret it. They are professional and very efficient in all that they do. Thank you for the help and support you have supplied to all the veterans.
Oscar O. Apolinario
March 22, 2023.
The best company ever for veterans
Robert Terrell
March 22, 2023.
Very professional
Jyran Jordan
March 22, 2023.
The experience I had with Trajector Medical was great. The process takes a little time but it was worth it in the end. I would recommend Trajector Medical every time.
Dr. José Aurelio Vargas-PhD
March 22, 2023.
First of all, it is very difficult for me to find words to express my personal gratitude and wonderful journey I have experienced with Team Romeo and Trajector Medical. After 6 years of continues and fruitless effort's made by placing claims for physical damaged suffered during my active service in the Army which I presented claims to the US Veterans Administration with the help of coach's, advisors and me personally with no response or success. Finally a disabled veteran introduced me to this grate organization "Trajector Medical". TM, assigned me to work with of experts, Team Romeo who have helped and coached me through very difficult situations that they only know very well the meaning of this unexplainable and technical claim process. Finally my claims begin to reach their objectives. Thank you for Team Romeo's patience and advice without you guys, personally I do not know where I would be today. Will still have a way to go, but now I know where I am going successfully!! Jose Deleon
Thomas Jenkins
March 22, 2023.
Once I received the necessary documents from the VA trajector medical was very quick in preparing a case for me to put in a claim for additional coverage. Within 48 hours of speaking to their very knowledgeable nurse, explaining my condition I received a detailed claim form which I was able to sign electronically and submit to the VA. I am now waiting for the VA to respond. Their detailed transcription of my conversation with the nurse was very explicit. Their response time was terrific. Now only time will tell
How We Help
Complete our free 60-second questionnaire to see if medical evidence development can help you receive what you medically, legally, and ethically qualify for.
Connect with one of our team members for a complimentary and detailed analysis of your medical history and service records to discover what additional compensation you may qualify for.
If our services are a good fit for you, we'll navigate you through the process of medical evidence development to pursue your VA disability benefits.
Our Commitment to You
Our daily focus is to improve the trajectory of each client's journey, making it one of uplift and transformation. And we remain committed to creating bright futures for our clients!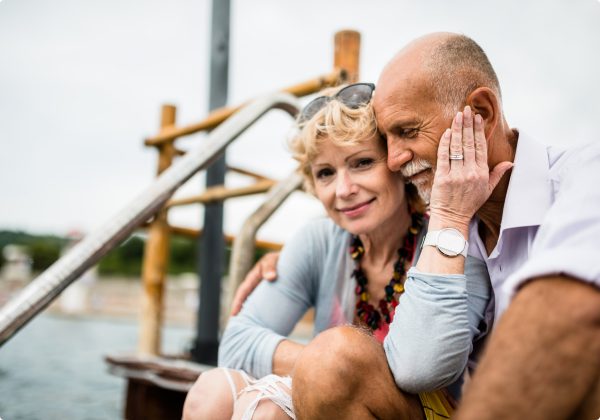 Customer Reviews
Tony Arcuri
March 2, 2023
Every one that I have spoken with has been very caring and professional. The company has been very prompt and has made this process very easy and less stressful by making it a simple step by step process.
Chen Almacen
March 3, 2023
I am very pleased and appreciative of Trajector Medical in assisting me with the upgrade of my VA disability rating. The prompt guidance, instructions and follow-ups have made it less complicated for me. The entire crew have been consistently professional and compassionate while working with me. Many thanks!
Jackie McGirt
March 3, 2023
Very fast, efficient and effective. I am very pleased with Trajector Medical and would refer them to any family and friends that needed help with VA disability.
Michael Julvezan
March 6, 2023
Trajector was absolutely the best decision for me! Previous to Trajector I had experienced mixed results, inconsistencies and barriers with VSO's. Once I made the jump to Trajector, I got the tools from them to be far more effective and efficient while undergoing the VA claims process. Trajector gets results, I highly recommend Trajector.
Stephen Silva
February 8, 2023
Trajector has been there every step of the way. It is incredibly proactive and has a great customer service outlook! Thanks very much!
Carl Schimmel
February 20, 2023
Excellent service. Took me from 40 to 90 percent. I tell all my old shipmates about this company.
Frank Ramirez
February 1, 2023
Very helpful. Always ready to answer any questions. Made the process simple. Highly recommended
Leo Davis
February 16, 2023
These guys were very helpful and often got back with me quickly when I had questions! I have also already recommended them to other veterans who are having problems with their disability ratings.
Nick Kourousis
February 16, 2023
Very Professional staff, very helpful through the whole process. Receive constant updates through the process and the team is very responsive to questions. Highly recommend this service to any veteran submitting a disability claim.
William Gatherwright
January 25, 2023
They helped with putting my frustration into words. I can't thank them enough.
Ray Eaker
January 25, 2023
Trajector Medical made the process of applying for disability compensation very easy and straightforward. Highly recommend! I can't imagine trying to figure this all out on my own in a timely manner.
Jeff Carter
January 24, 2023
I have sincerely enjoyed working with Trajector Medical group. They were able to help me when it seemed that know one else would.
Verdon Short
January 14, 2023
Very respectful company that takes care of their clients. As a veteran I'm very impressed with the results. 0% to 90 % in 6 months from the first doctor's visit, and still working on my claims, their work ethics speaks volumes. Thanks Trajectory medical!!
Paul Chamnan
January 12, 2023
Can't ask for a better service. The teams are always ready to answer any questions or concerns I have. They are friendly, helpful and fast.