Some of the Best Ideas Start at the Kitchen Table, and Such is the Case with Trajector Medical
Our co-founder Gina Uribe, an experienced nurse practitioner, worked as a compensation & pension examiner at the VA. Every morning before work, she went walking with homeless Veterans. The Veterans assumed Gina was a homeless Veteran staying in the women's ward.
On their walks, Gina got to know these Veterans and came to understand some of their challenges. Gina knew disability compensation would give them a chance to get back up on their feet, but she also realized they did not have the proper resources to pursue their VA disability benefits.
The Veterans began to bring their service medical records for Gina to review, and she helped them understand which conditions might qualify them for benefits. Gina discovered that these accomplished Veterans had a difficult time navigating the journey. Without detailed medical evidence to support their claims, many were getting denied.
Before long, word of mouth spread from the homeless Vets Gina had helped. In just a few short months, Veterans from all over the country began calling for her medical consulting services.
Inspired by her passion and talent for helping Veterans, Gina quit the VA and started a new company. She recruited her husband Ken, son Matthew, and daughter Stevie into the family business, which operated in Gina's kitchen!
Needing a test subject, Gina reviewed the case of her grandfather, Colonel Bob. He was at 40%, receiving nothing other than a retiree tax break. Gina and Colonel Bob were excited when she developed thorough medical evidence that helped him achieve the 100% he had qualified for.
As fate would have it, Gina met Jim Hill, a Navy Veteran who served during Operation Just Cause, Desert Shield, and Desert Storm. Jim became a client in 2013, two years after Gina started her business. Jim shared her passion for helping Veterans. After realizing that each possessed different business strengths, they decided to join forces. Gina's experience in medical evidence development and VA processes fit well with Jim's knowledge of business, marketing, and IT. They partnered and expanded the business to help more Veterans, and continue to be an excellent team.
Gina and Jim's Mission
The concept in starting Trajector Medical was to build not just a business but a community with a purpose beyond profit. Though the kitchen office was outgrown, the founding principles never changed. The first few Veterans Gina had helped before Trajector Medical started were able to get to a better place in their lives. That positivity and optimism carried over to Trajector Medical and has always been at the core of our mission.
The strategies that Gina developed have been refined and honed over the years. Trajector Medical is a medical evidence development company that helps Veterans establish service-connection by connecting symptoms and diagnoses to their military service. These critical nexus opinions help Veterans get their ratings increased with the VA and secure the disability benefits they medically, legally, and ethically qualify for.
Our Commitment to Veterans
We value your service and we believe in being direct and honest.
These are our ground rules:
Treat clients the way we'd like to be treated.
They don't call it the golden rule for nothing. We built our business from the ground up on experience, trust, and results.
We believe in empowering. Not victimizing.
Those first Veterans that Gina befriended left an impression on her, teaching her that every Veteran deserves respect and a chance to access the disability benefits for which he or she is medically, legally and ethically qualified.
We are a helpful partner.
We are experienced medical professionals, providing personalized medical evidence so that the VA can fully consider the extent of your disabilities.
Veterans Hiring Veterans
Many of our team are also Veterans themselves or family members of Veterans who can empathize with your challenges. We train them in understanding the specifics outlined in the 38CFR and how to prove medical nexuses. We are committed to helping Veterans get their lives on a happier, healthier track.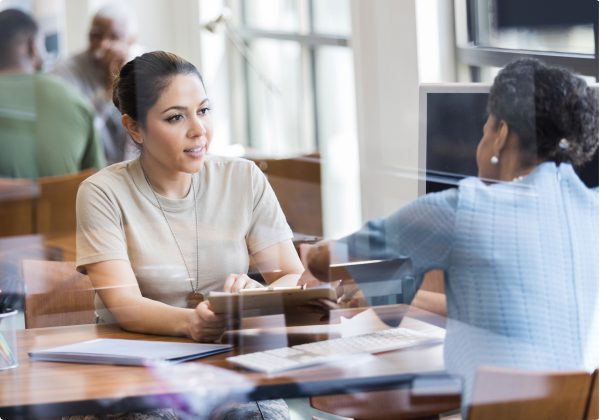 22 Push-Ups
Every morning all of our team members start with 22 push-ups or squats to bring awareness to the fact that 22 Veterans commit suicide every day. If you or anyone you know is having suicidal thoughts, reach out to 800-273-8255 or visit Veterans Crisis Line for help.
We Work to Serve Veterans
At Trajector Medical, we strive to continually offer valuable information to Veterans, informing them on newly-announced federal benefits and programs available to them. Be sure to visit our educational YouTube channel and Podcasts, to learn tips on ways to access benefits they may qualify for.